(Read Time:
5
mins)
Buzzwords are rampant in reporting of economics. We hear things like monetary policy, exchange rates, interest, scarcity, fiscal policy and the restrictions imposed by the federal reserve all the time. This is not helpful when we're just trying to understand the basics. So buzzwords aside, I have come up with my version of the top 3 important thinks to know about the economy.
Here are my 3 most important things to know about the economy:
The economy is an exchange of trades and services through money
Measures are tangible, but trends are hypes and speculations
Growth and development are sometimes linked, but not always
I will go through and explain the three most important things to know about the economy.
The economy is an exchange of trades and services through money
The economy is the balance between trading items, goods and services. Inside the economy, there are many industries- primary ones use and extract raw materials. Secondary industries use these raw materials and form them into products that are bought and sold. And then tertiary sectors trade in services and skills. Other high-tech machine industries are emerging today, too- exciting spaces in engineering and tech.
So money is flowing between people and all these sectors. Then there is also the finance industry- money is borrowed and lend to banks. It is invested directly or through banks into companies, as stocks, or in other financial products such as loans, debts and bonds. During the trade of money in these ways, money loses and gains value depending on its type and location.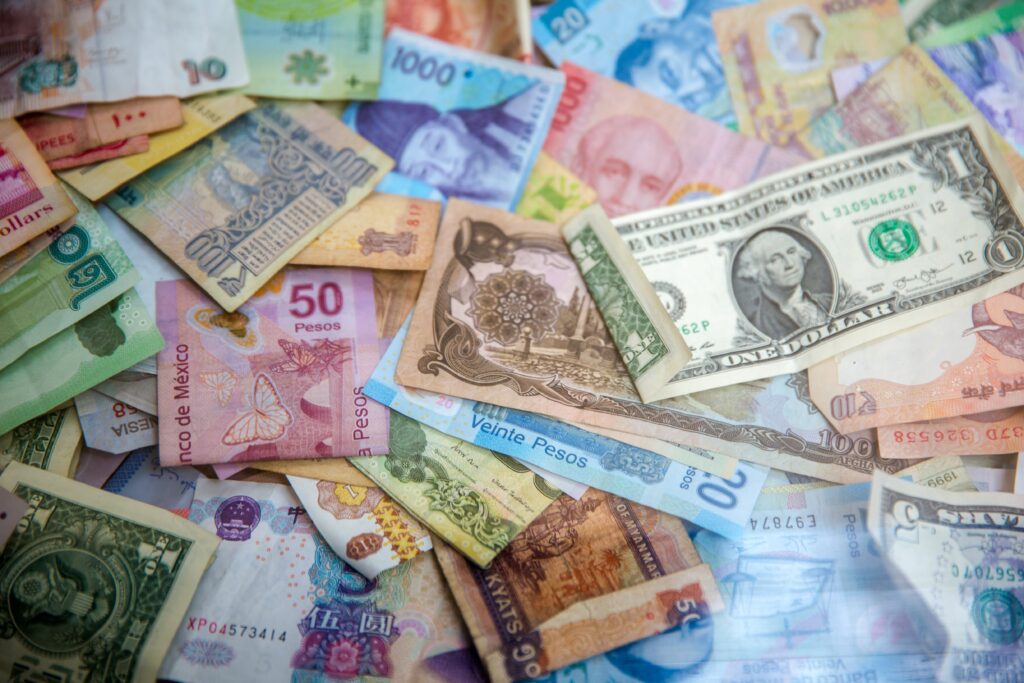 Why is this important to know?
Because it's a lot more straightforward in principle than what we might think, any change to the economy comes from a change in what people are buying and selling. And people buy and sell based on 'value'; if the perceived value of something changes, the amount of buying and selling will change. This is what underpins a change in the direction of the economy.
Some things will stay more or less stable; there will always be a need for food, gasoline, healthcare etc. But other aspects will change a lot. In practice, the most significant changes happen in 'finance' when people sell financial products like debt or derivatives. When it is caused by changes in value, buying and selling of these products, the shift in the economy can seem detached from the economy we experience. But it is still 'just' a change in value.
Measures are tangible but trends of the economy are based on hypes and speculation
The economy is measured through many basic indicators. The measure of the economy most commonly used is the gross domestic product or (GDP). This includes four other basic indicators; a country's consumption (how much individual people spend), investment (business expenditure and properties bought by people), government spending (on goods and services) and net exports (exports minus imports). Then there are other indicators for a good impression of what an economy looks like- such as education, unemployment rates, and industry.
The direction an economy moves in is based on the theory of supply and demand. The theory says when there is a need for more of something in an economy, the market finds its way there when left to its own devices.
However, the economy also had two significant influences: speculation and hype. Anyone who can predict what will happen to the value of money and items in the future can make a lot of money. This is what people do on the stock market. And the stock market has a significant influence on the balance of the economy. Bubbles caused by financial products that have not correctly followed the supply/demand logic are about to cause havoc and create mass economic crashes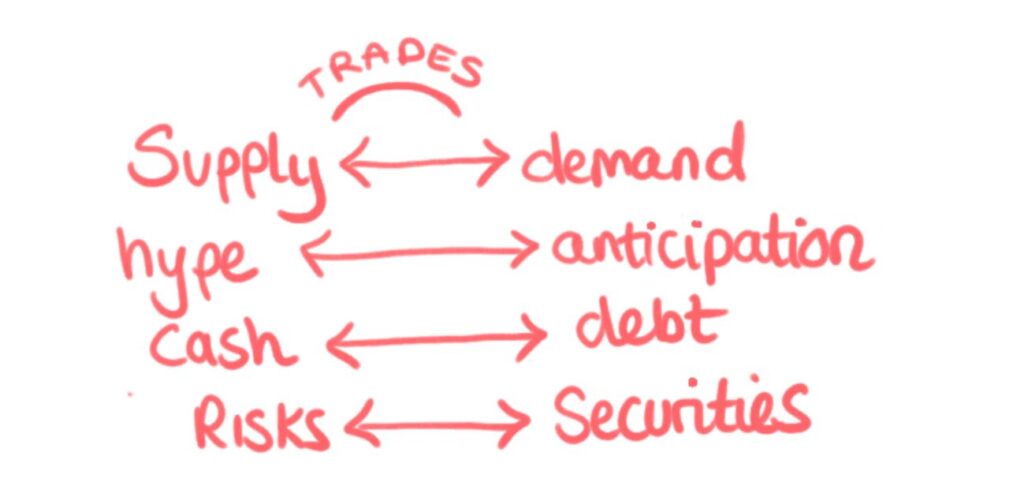 Economic growth and development are sometimes linked, but not always
'Development' is what we think of as the shift towards electrified communities; access to education, housing and drinking water; sanitation and sewer systems; people with official jobs that have salaries thus enable them to plan and save rather than live hand to mouth. A growing economy allows for these changes to take place. But once it has grown to a certain level, continued growth can begin to go against what might be the new aspirations of a 'developed' country.

Why is this important to know?
Before we go along with the rhetoric that a growing economy is necessary for development, we need to realise it depends on the context. We support the economic growth of places worldwide that do not live in the conditions mentioned above.
But if we consider the development of countries like the UK or the USA, what does development look like? It would be nice if development meant less poverty, jobs for everyone, good quality education and healthcare. These aspirations are not necessarily linked to a growing economy in' developed' countries. Instead, to continuously grow the economy in the UK, the growth begins to move away from local economies and into the financial sectors. The finance economy directs money away from community levels to people high up in banks. The money travel to offshore accounts and lawyers who do the financial engineering. It doesn't circulate, creating jobs of its own accord like it does in the earlier stages of development.
There, those were my top 3 important things to know about the economy!
SO there you have it! My 3 top most important things to know about the economy. Of course, it's hard to distil something down to just 3 points. However, things like economics are often made to seem very complicated in our world. In some ways, they are. But, in many ways, such as the way that regular people interact with the economy, they're not. I hope this was helpful. If you are interested in learning just a bit more, you might check out these other posts on basic principles of the economy.
What do governments do in economic crises?